Earlier this year I told a couple of my friends that I wanted to treat everyone to a night out on my birthday at our favorite wine bar in Makati. But coming into March, COVID cases started to blow up in and around Manila, and eventually, restrictions started to come back. It was the one and only thing I could look forward to around that time; on top of a miserable relationship with my work and everyday social life, I came unhinged for some time.
The thing is, I wasn't even looking forward to my birthday per se; the occasion was just an excuse to have an occasion. I was and still am desperate to feel like life is worth celebrating. By the time it was already impossible to make that happen, I was still determined to make something happen out of nothing, so I decided on having dinner someplace nice. Then, I would have an excuse to dress up: I bought a Lemaire shirt off the Martin Ramirez collection (which was on the SS 2021 show! My first runway piece I believe).
My mother ended up being my date. While I don't like living with her, something about going out with her or being in a one-on-one space is still nice with her. It's not impossible to open up to her, albeit sparingly. She doesn't give great insights, but her pragmatism and just the fact that my mother is trying to connect with me can get me to stop and reflect on the conversation all the same.
I made a reservation at Antonio's, in Tagaytay. Conveniently, I live in the same province, so the drive to and from was a breeze, and wasn't complicated, restrictions-wise. Excellent space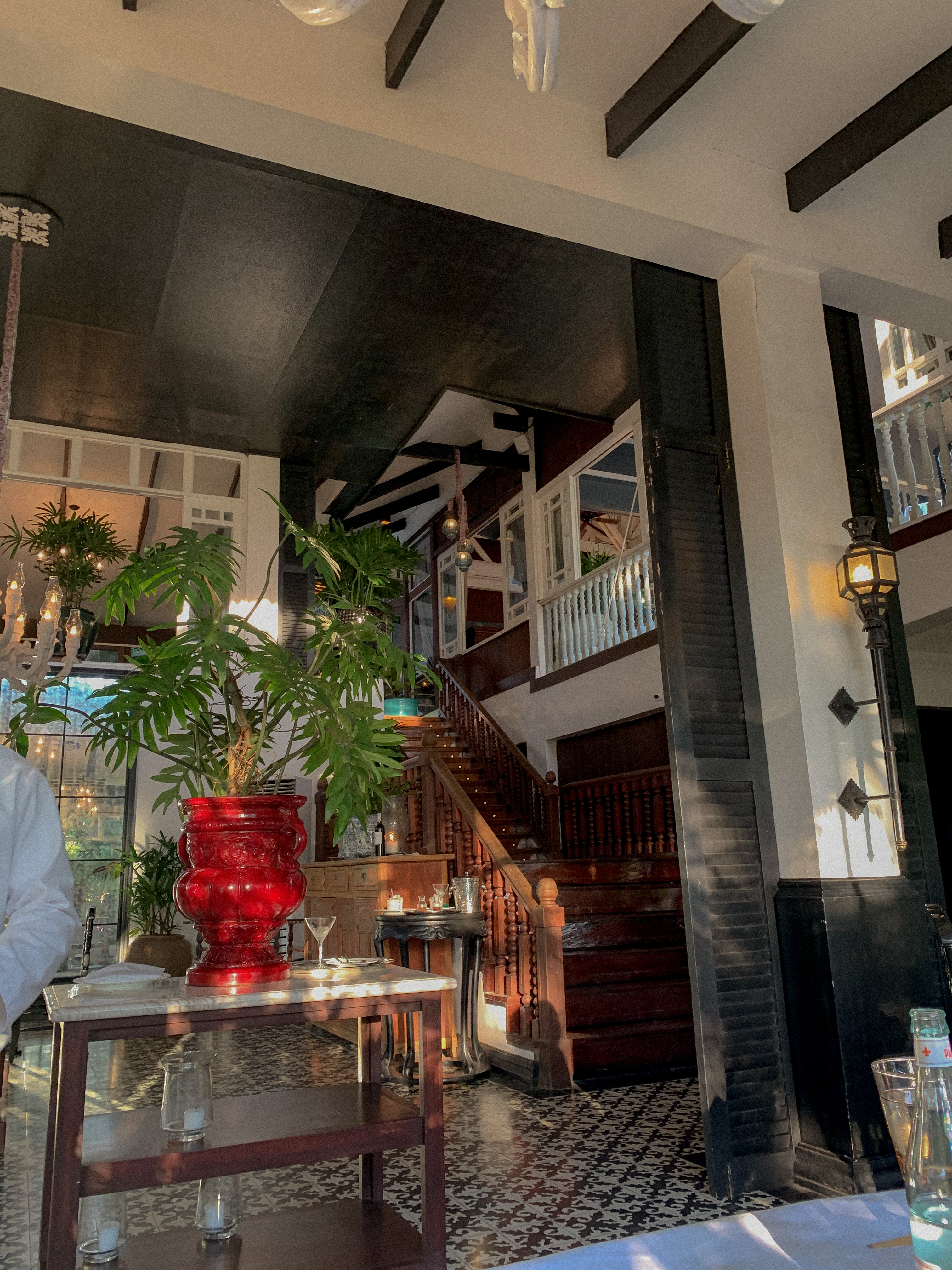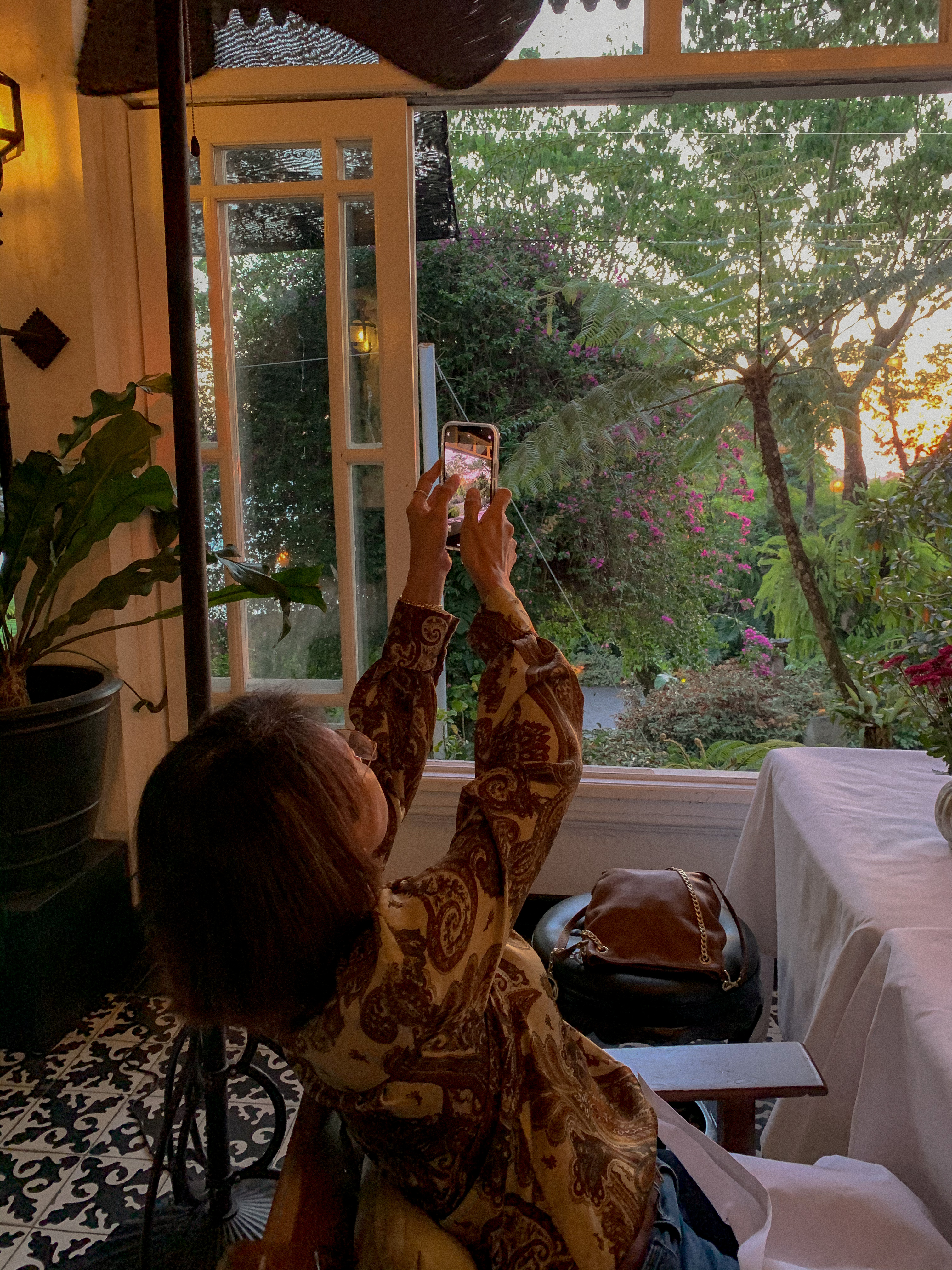 Mama taking a photo of the sunset
This also happened to be my first time trying out fine dining. I didn't love it but it was a nice treat regardless.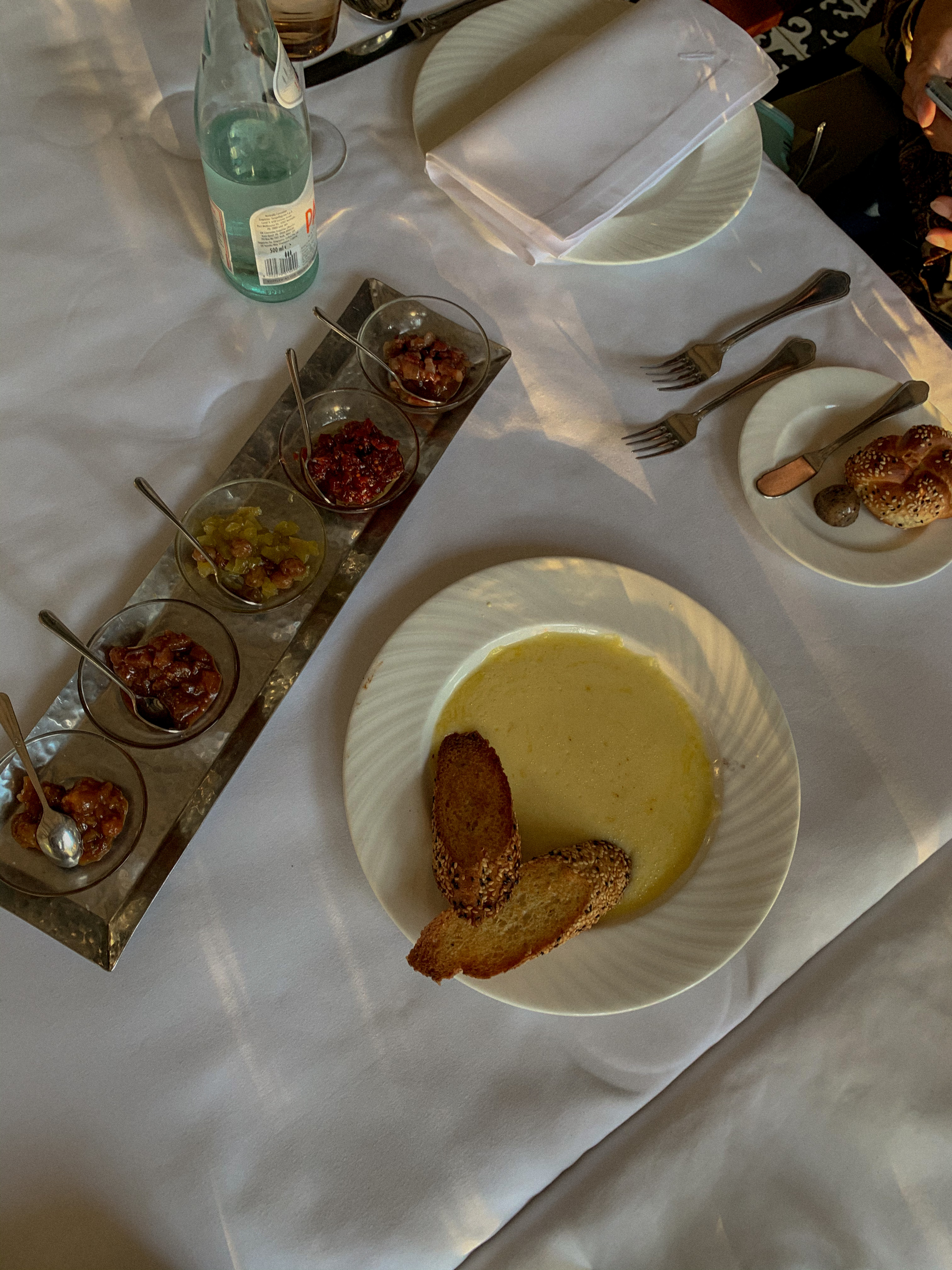 Raclette with assorted jams and chutney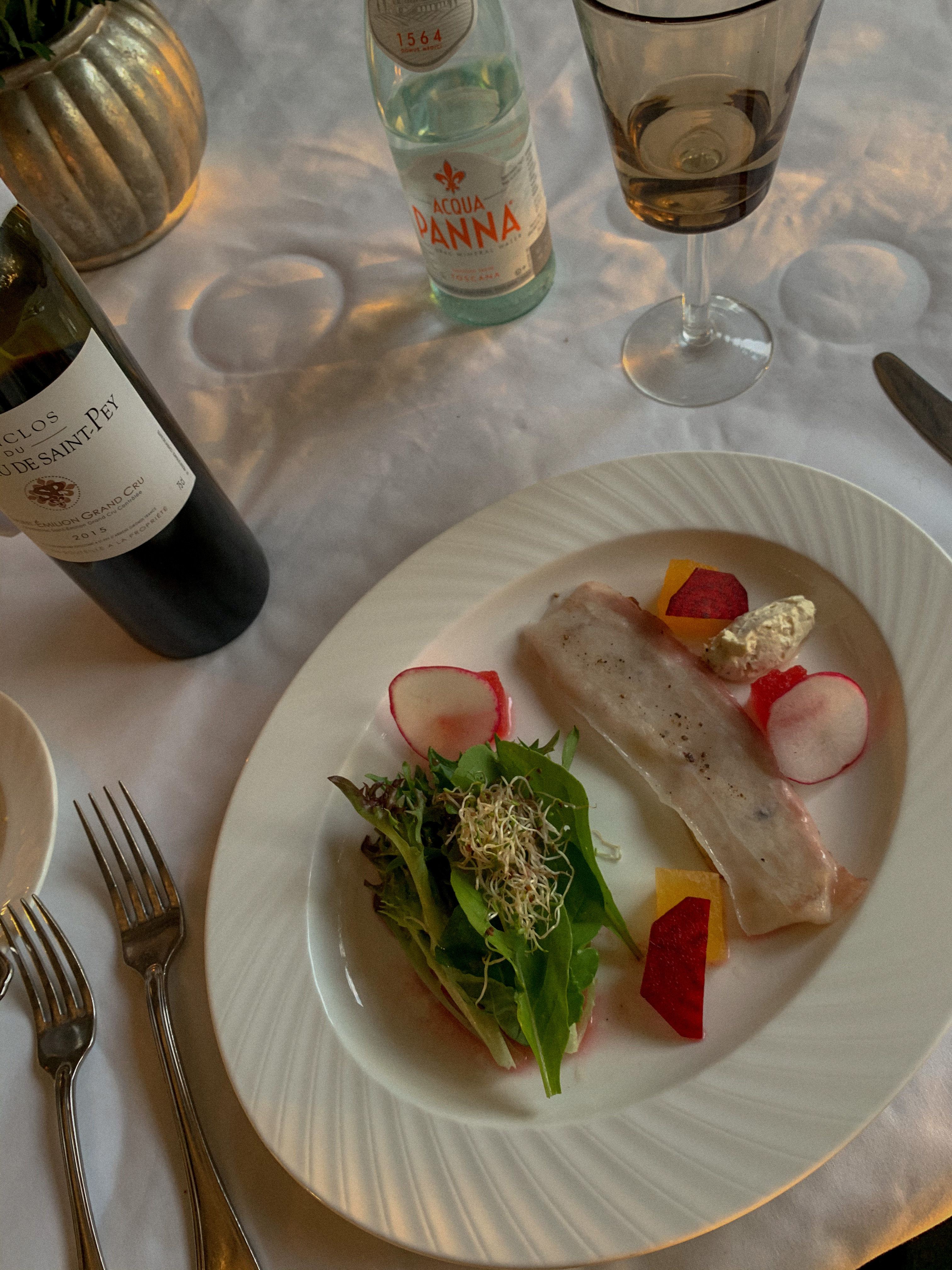 Lardo watermelon salad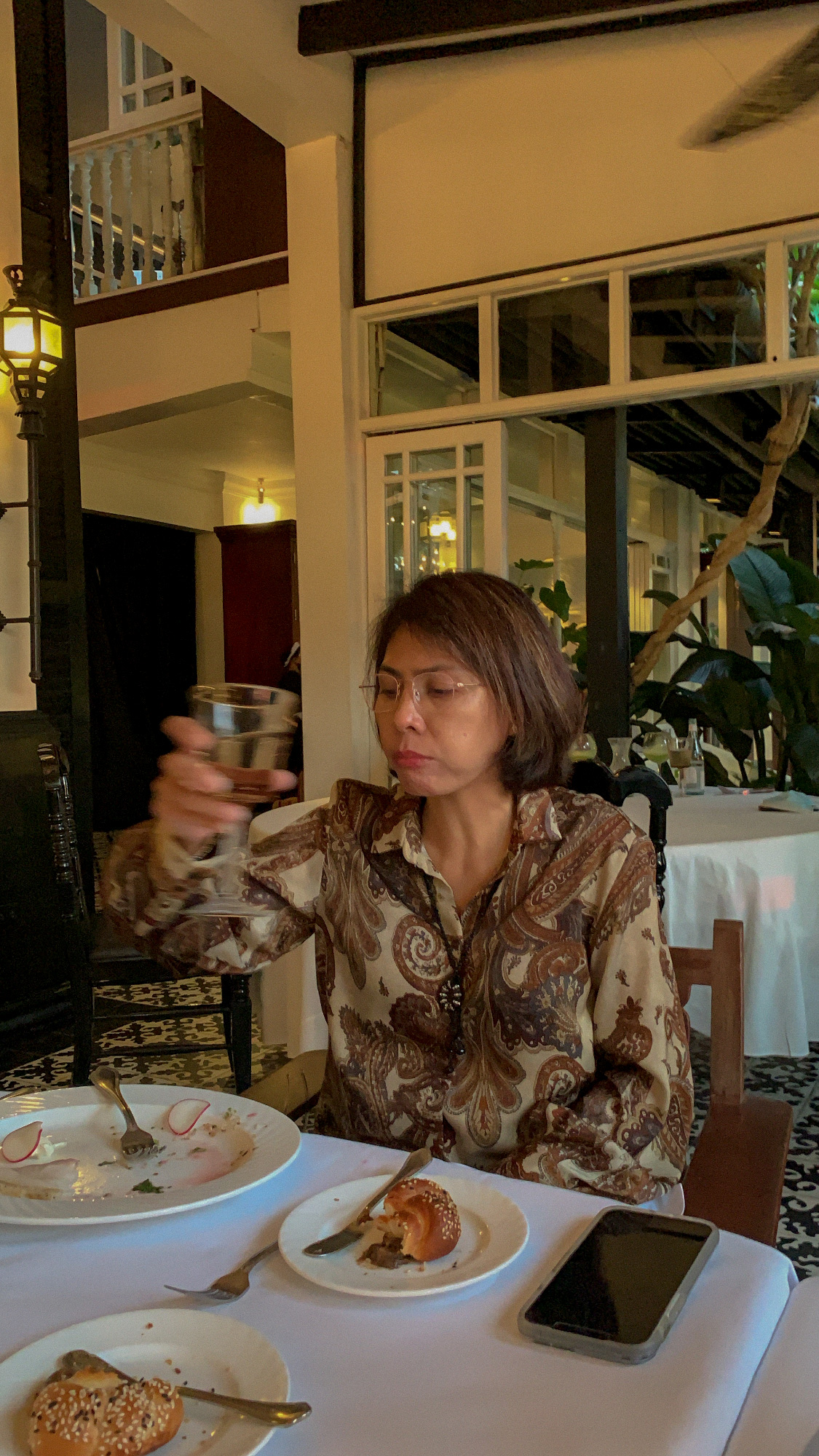 Mama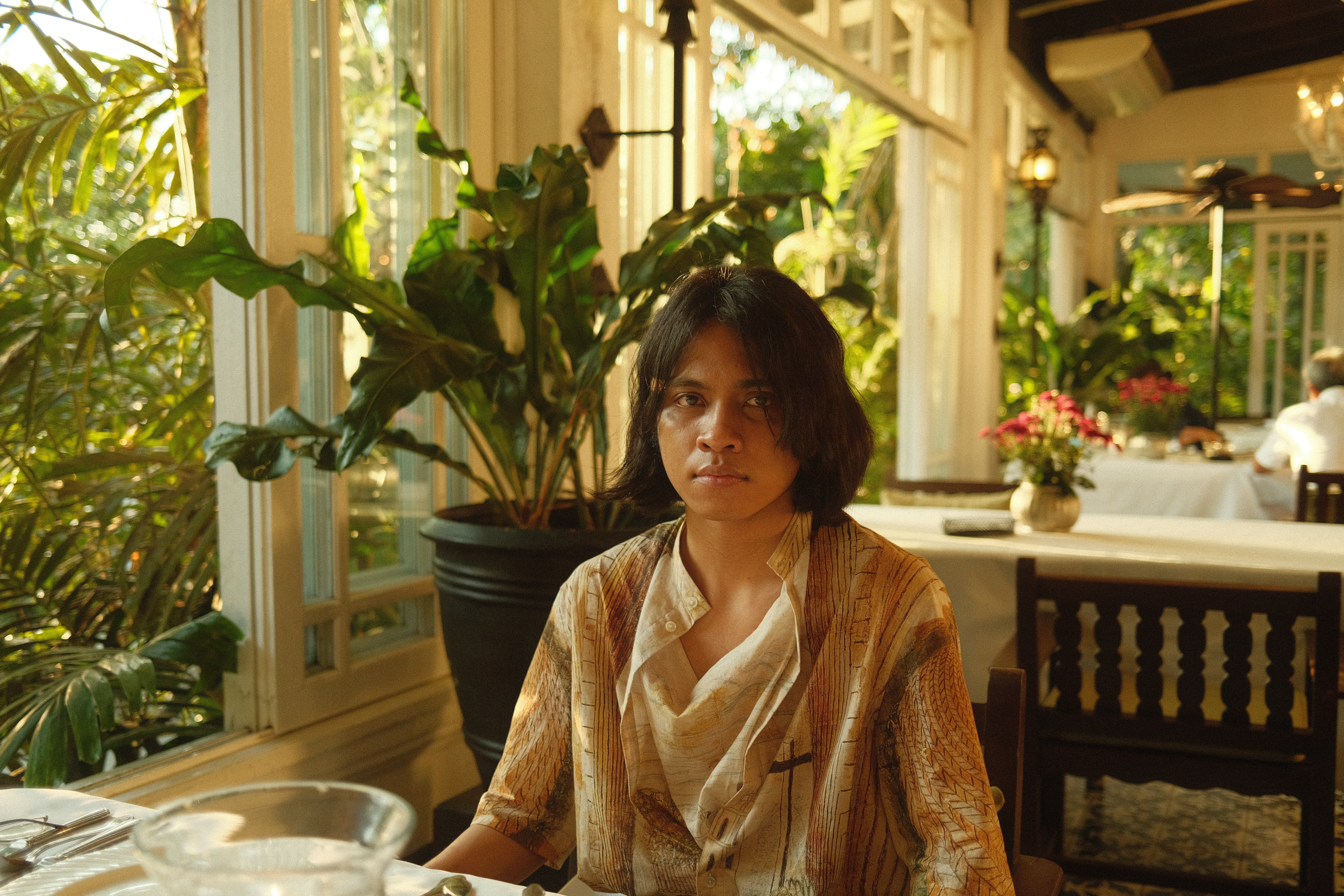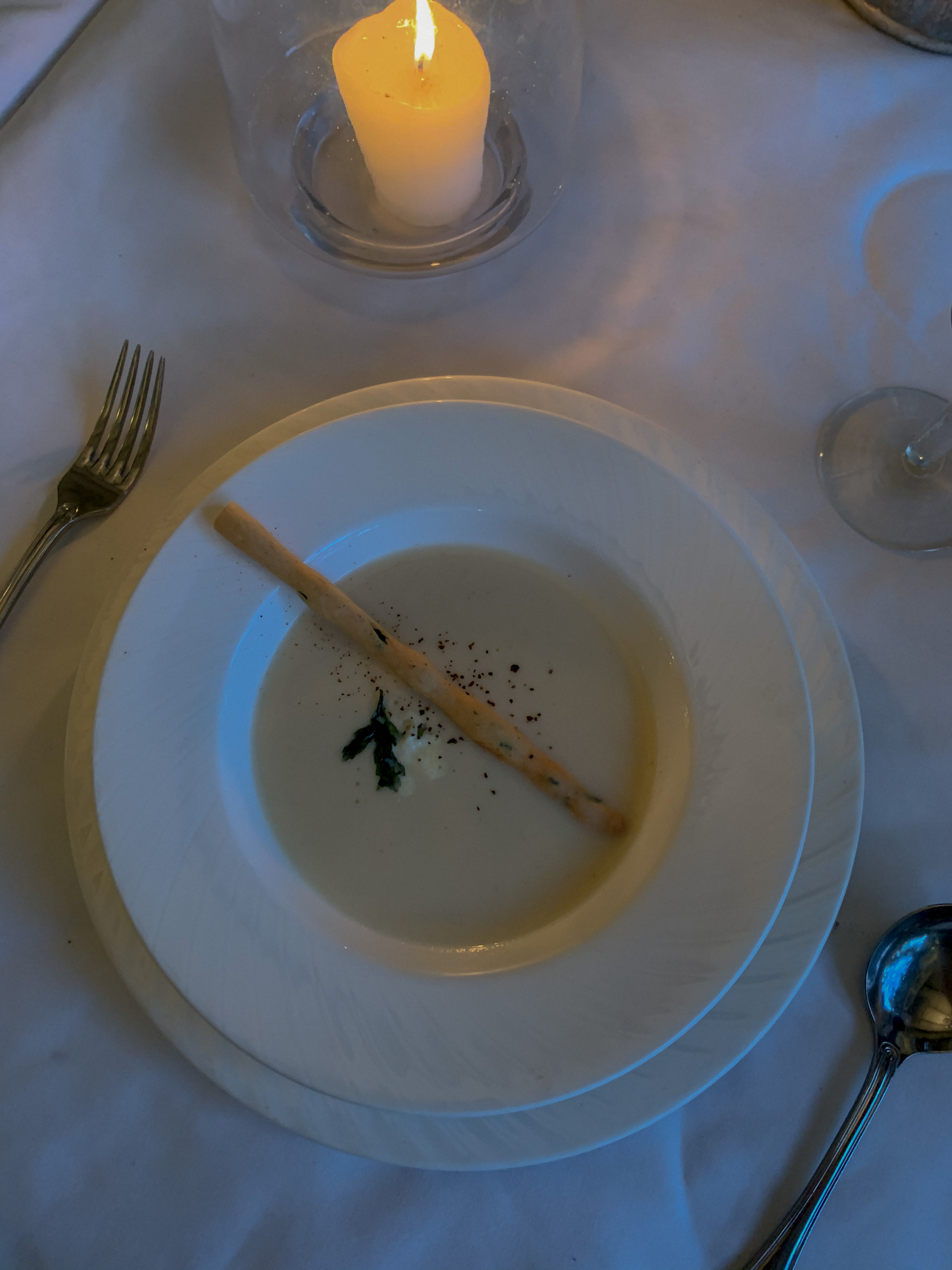 Cream of cauliflower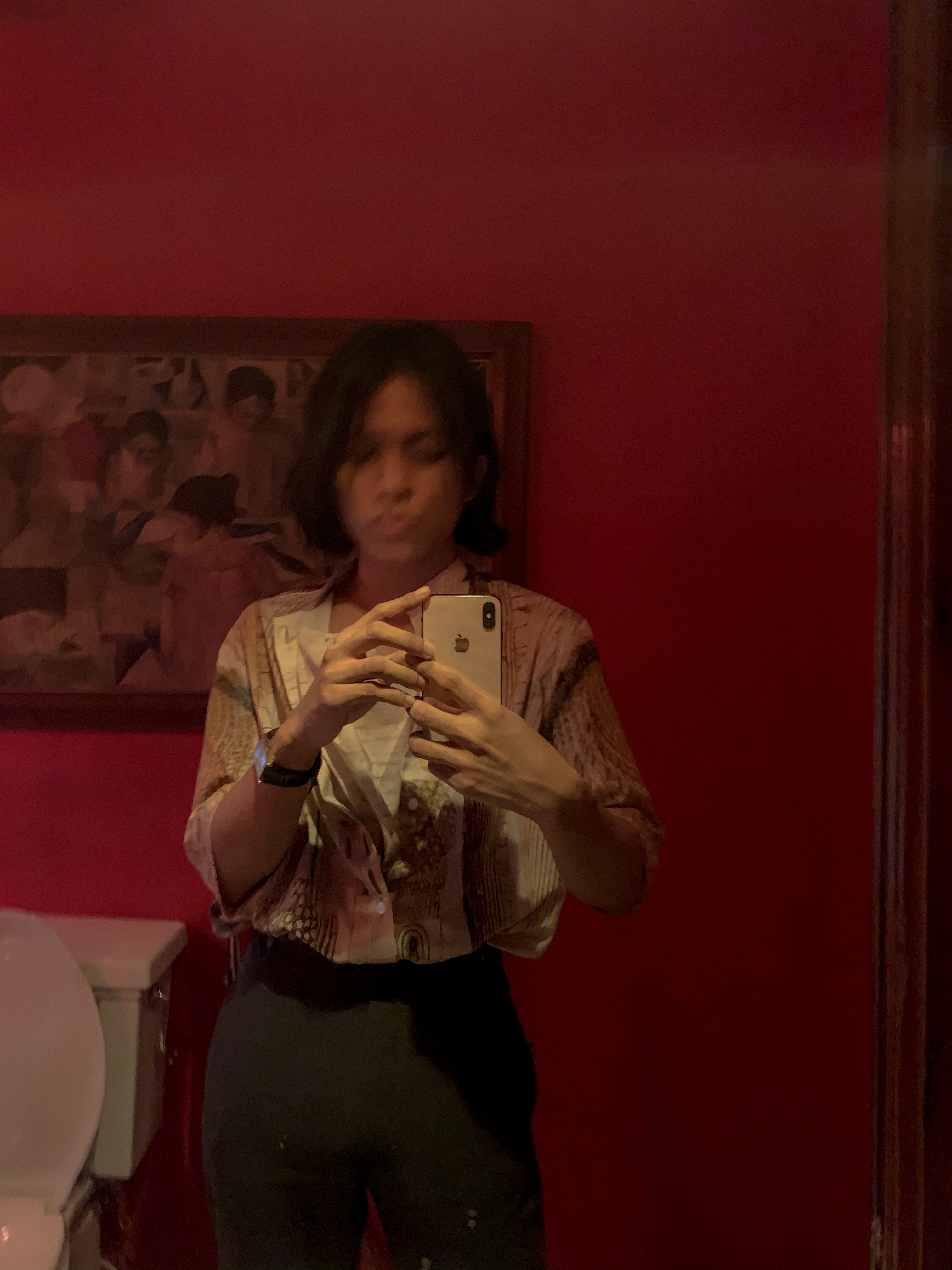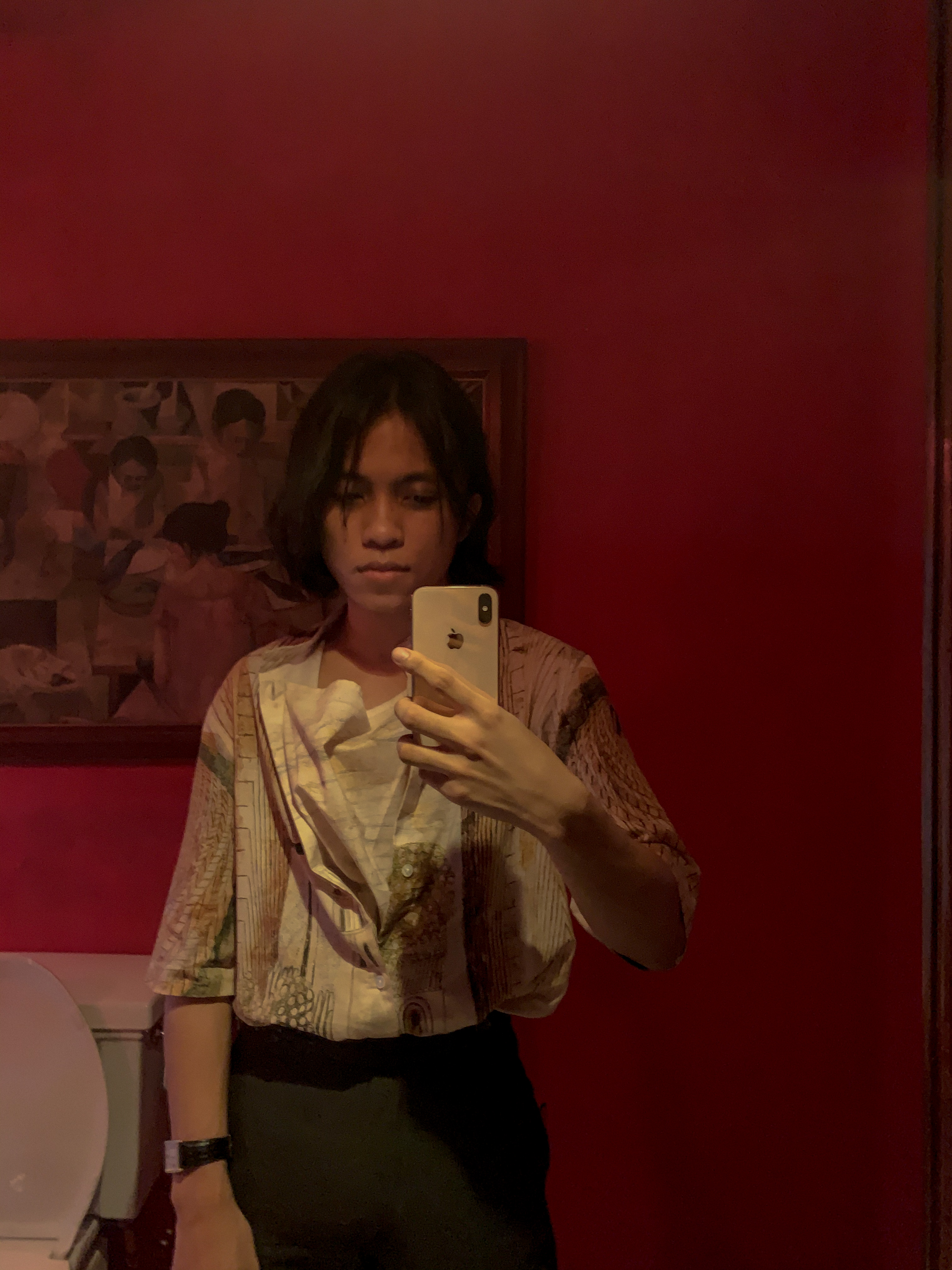 Naturally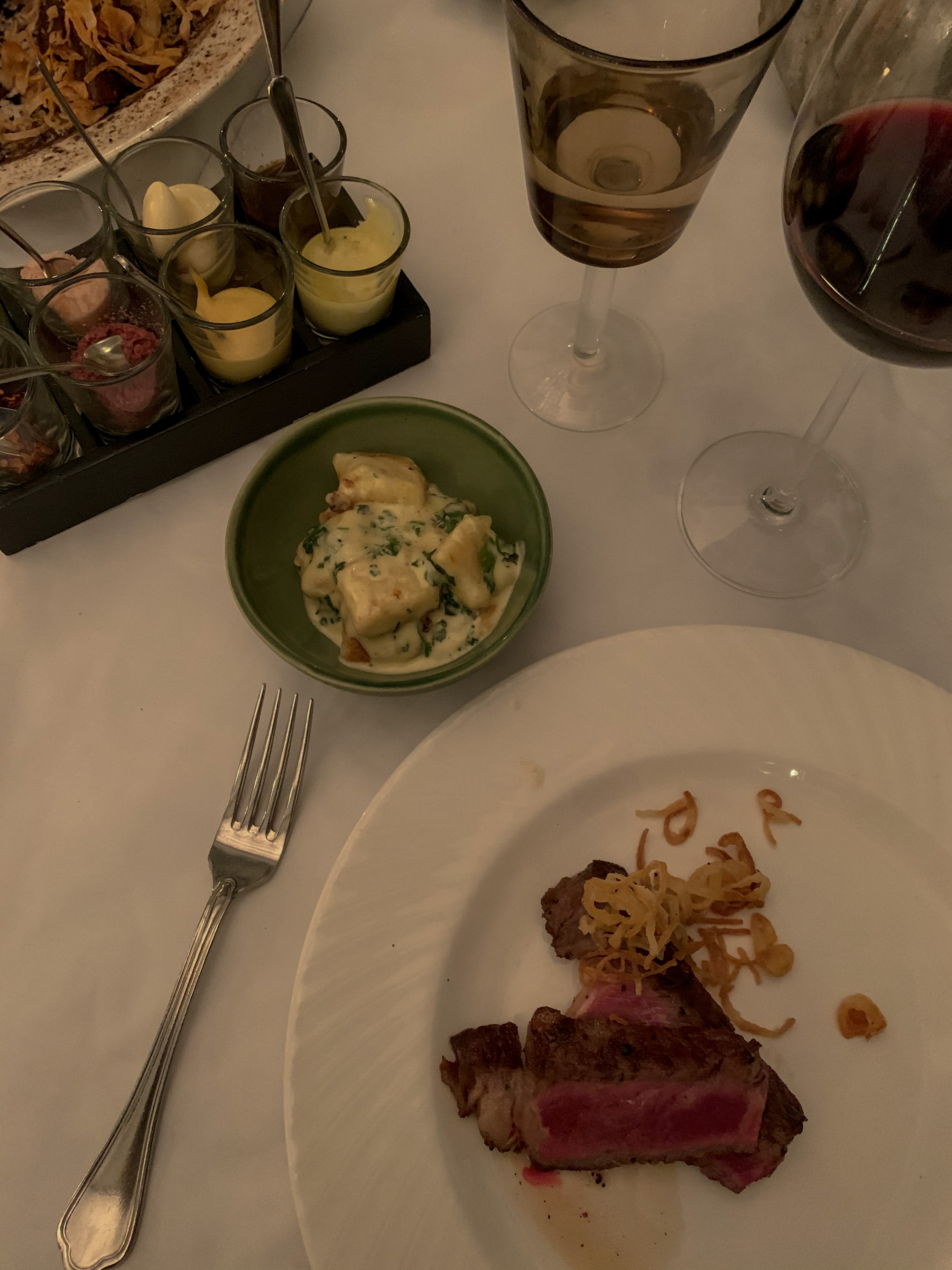 40 days dry aged charcoal grilled angus ribeye steak & some gnocchi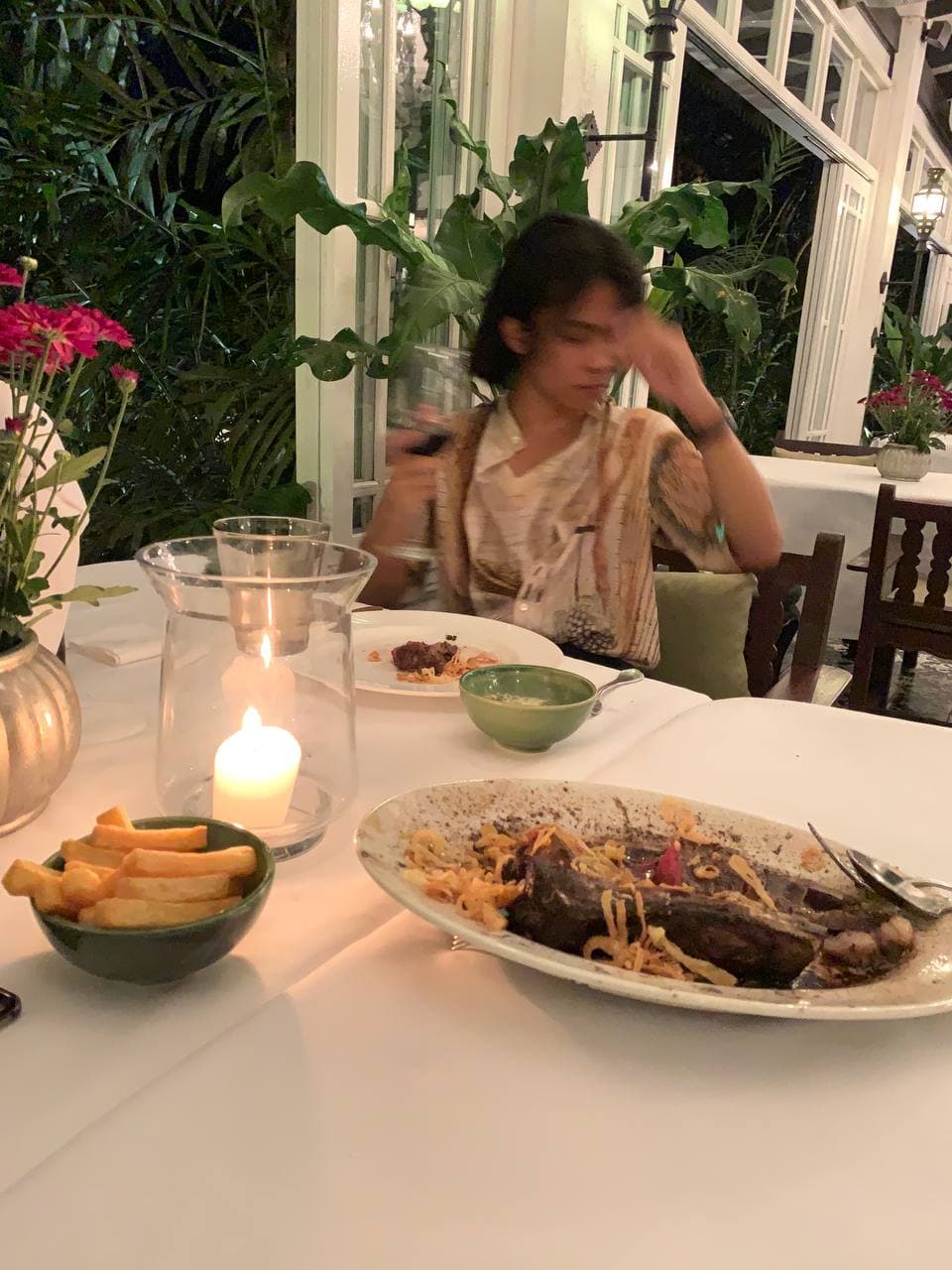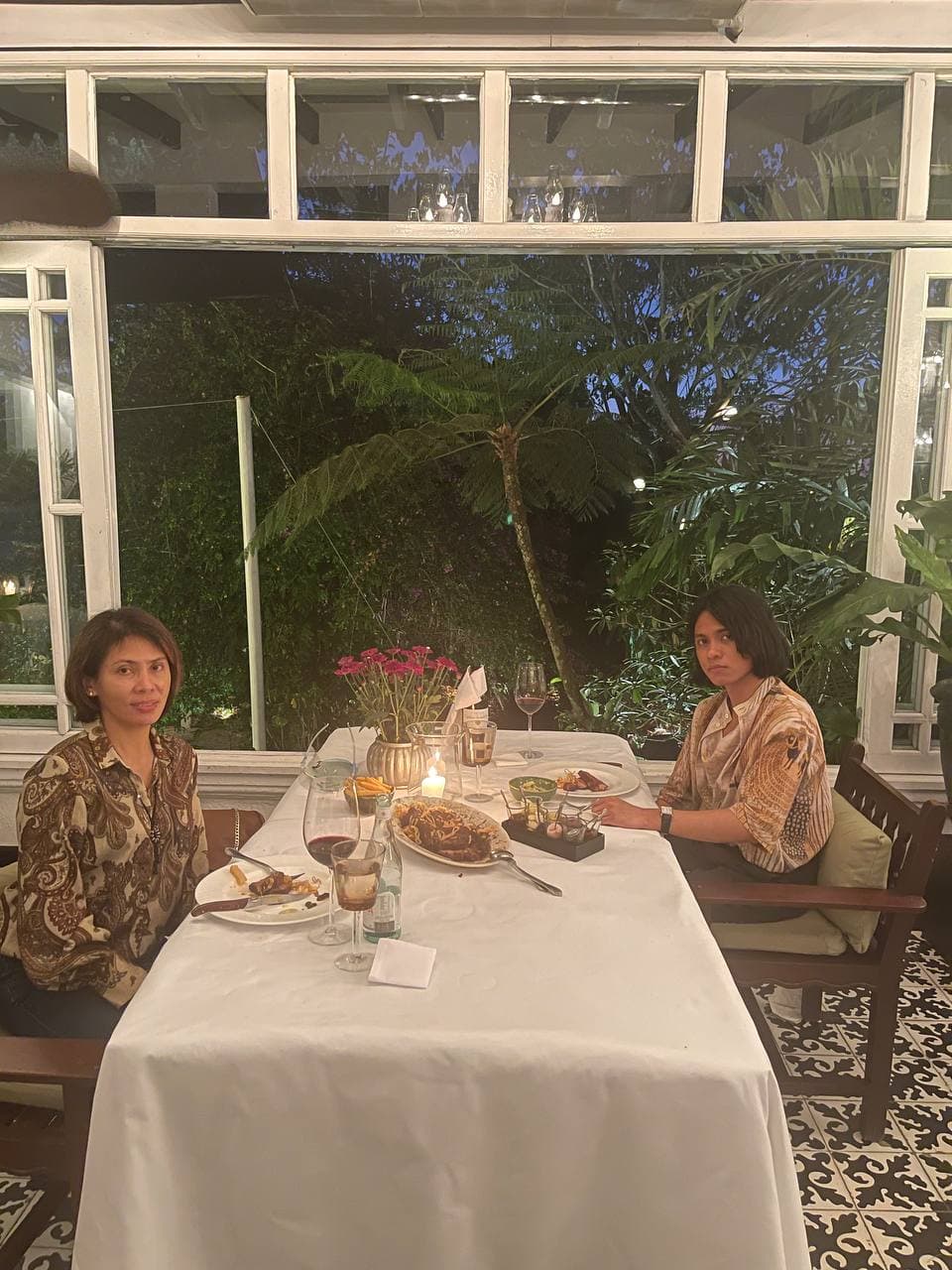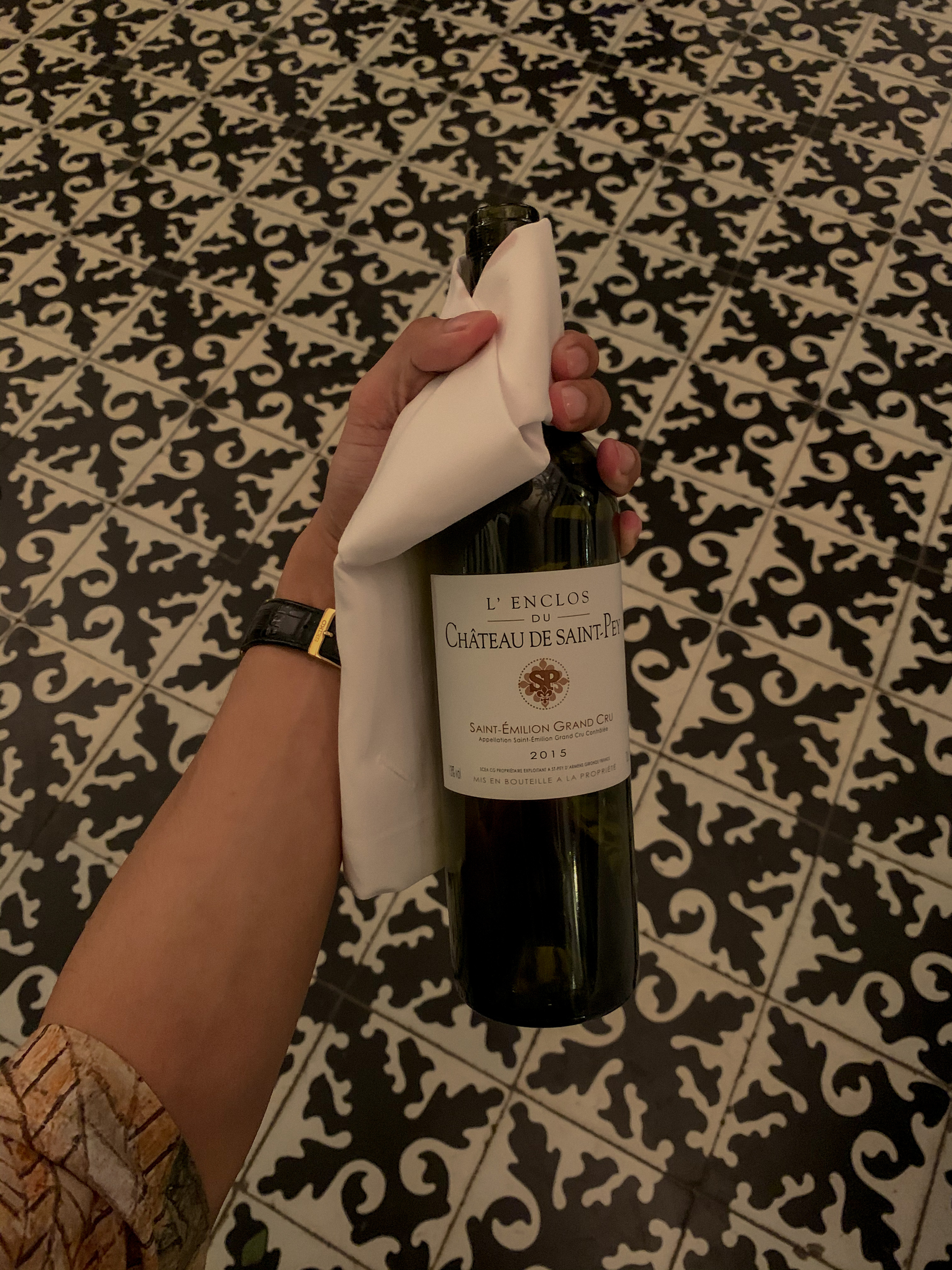 Vin du jour !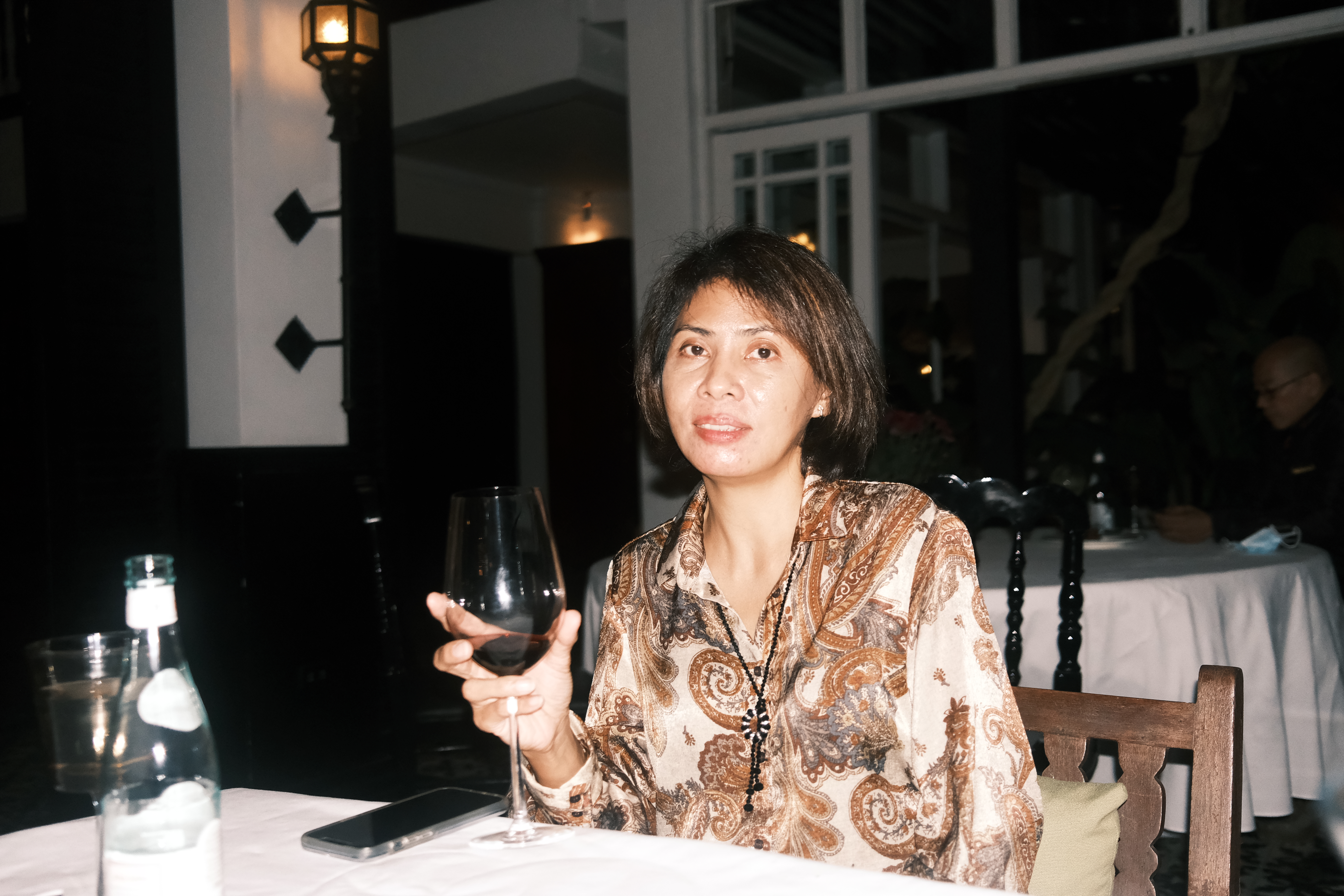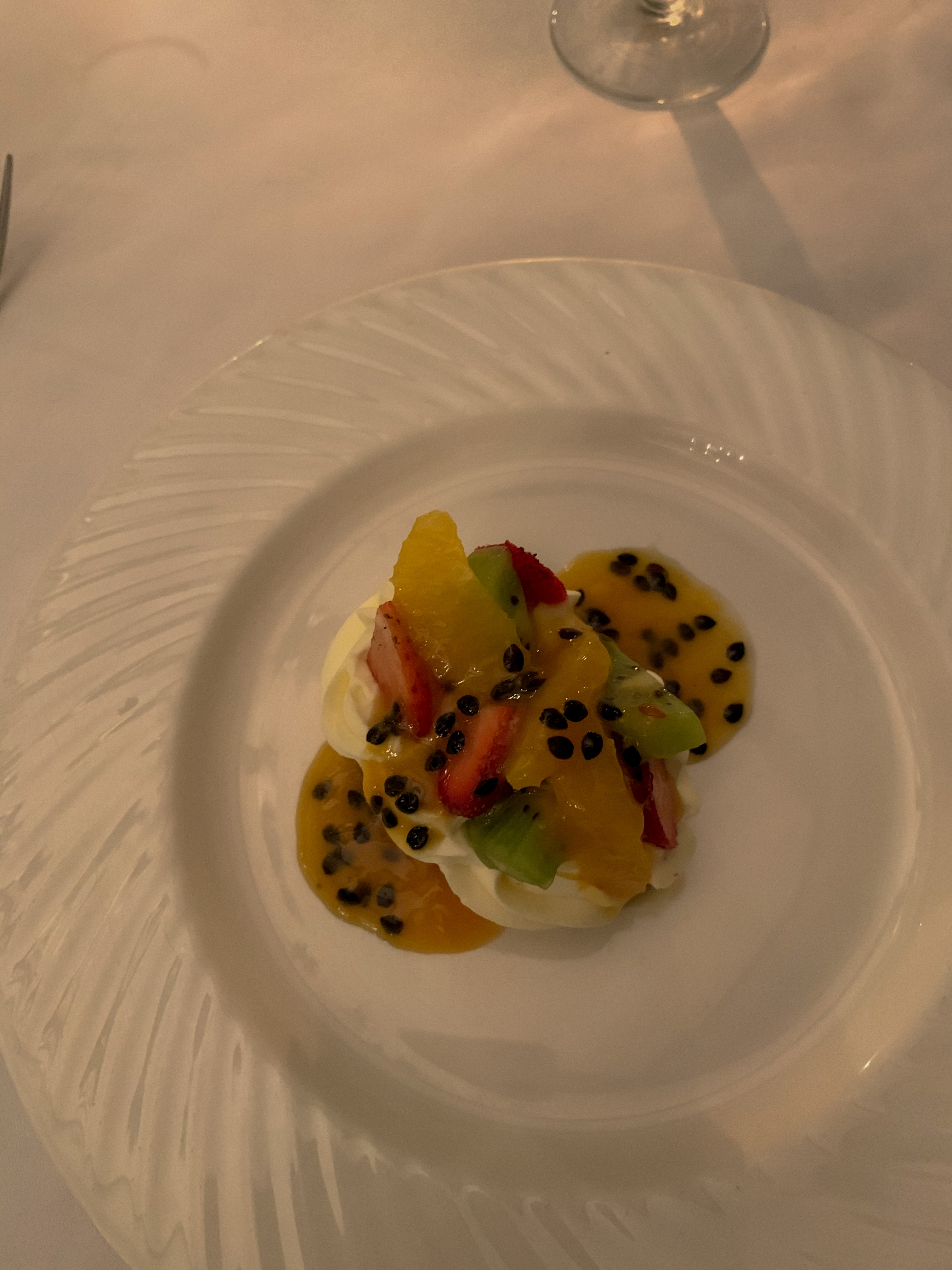 Pavlova with kiwi, strawberry, and some other fruit I can't make out
I've always wanted to be surprised with a cake. I think it's a simple joy that goes a long way in helping me ascertain how it's like to feel loved. Since it's a bit of a faux pas for the celebrant to buy themselves their own birthday cake, I wasn't really expecting to get anything on my birthday dinner. So when the restaurant came around with a small treat at the end of dinner, I was genuinely happy to be able to do the whole candle-blowing ritual! :)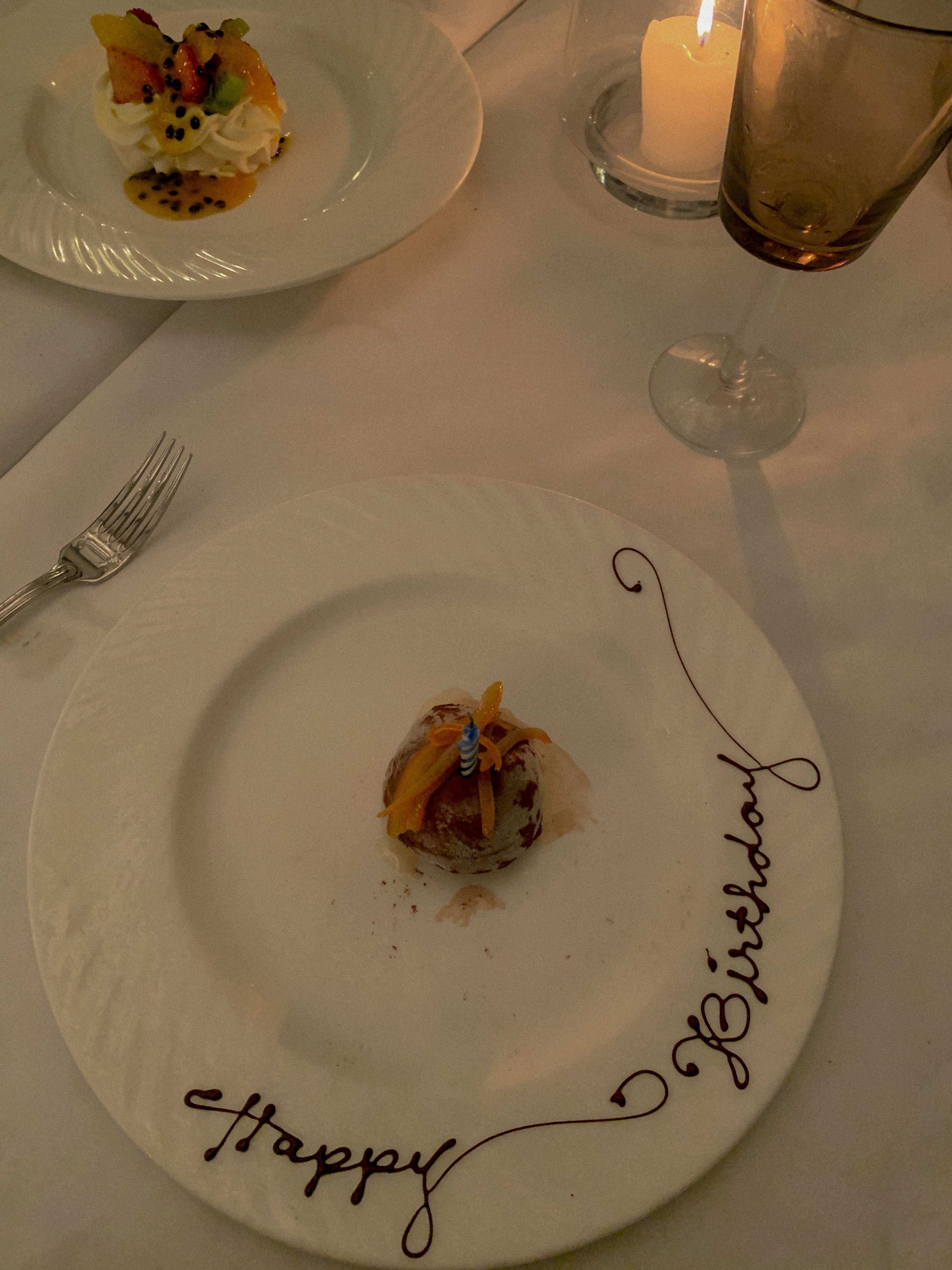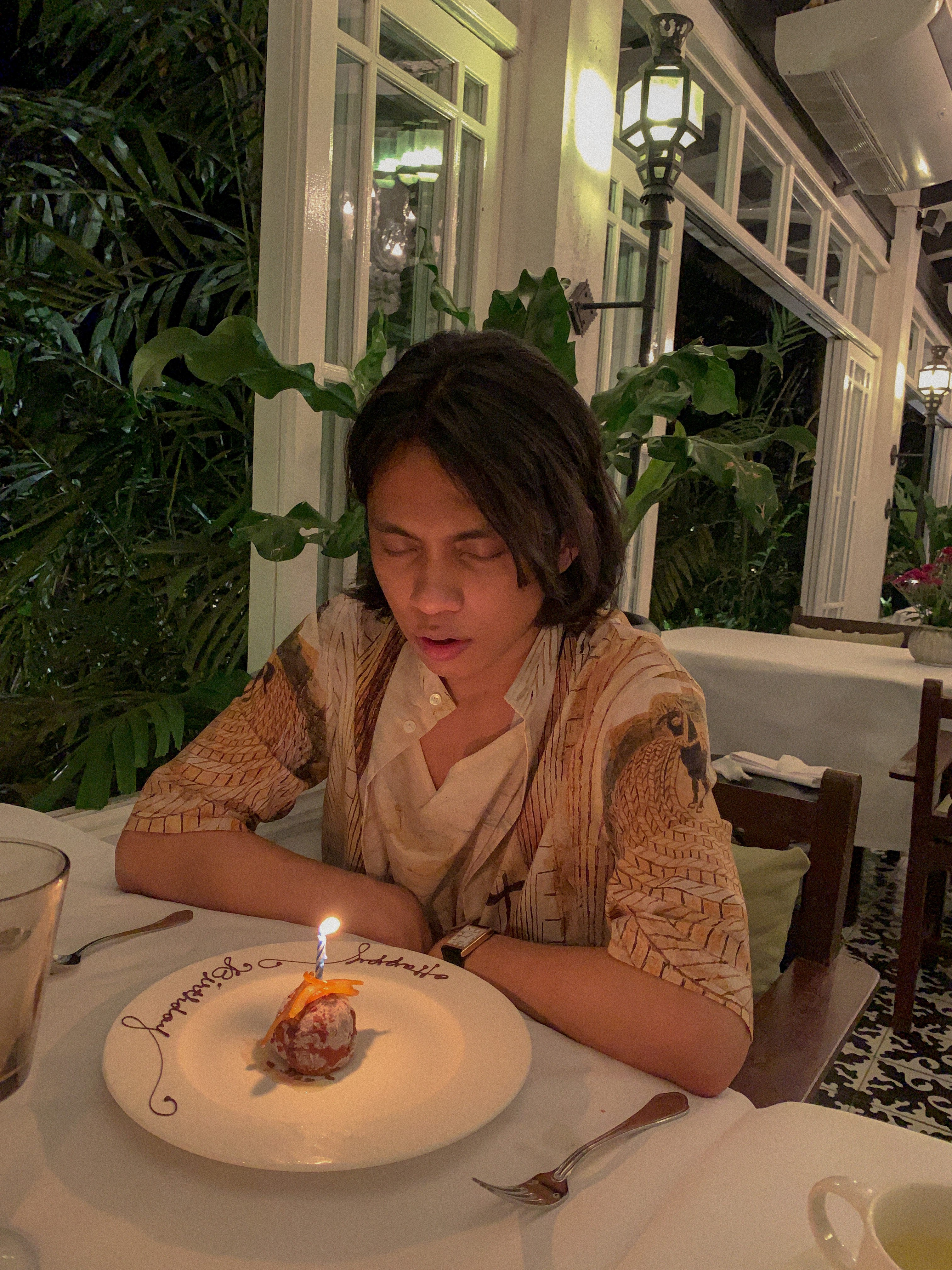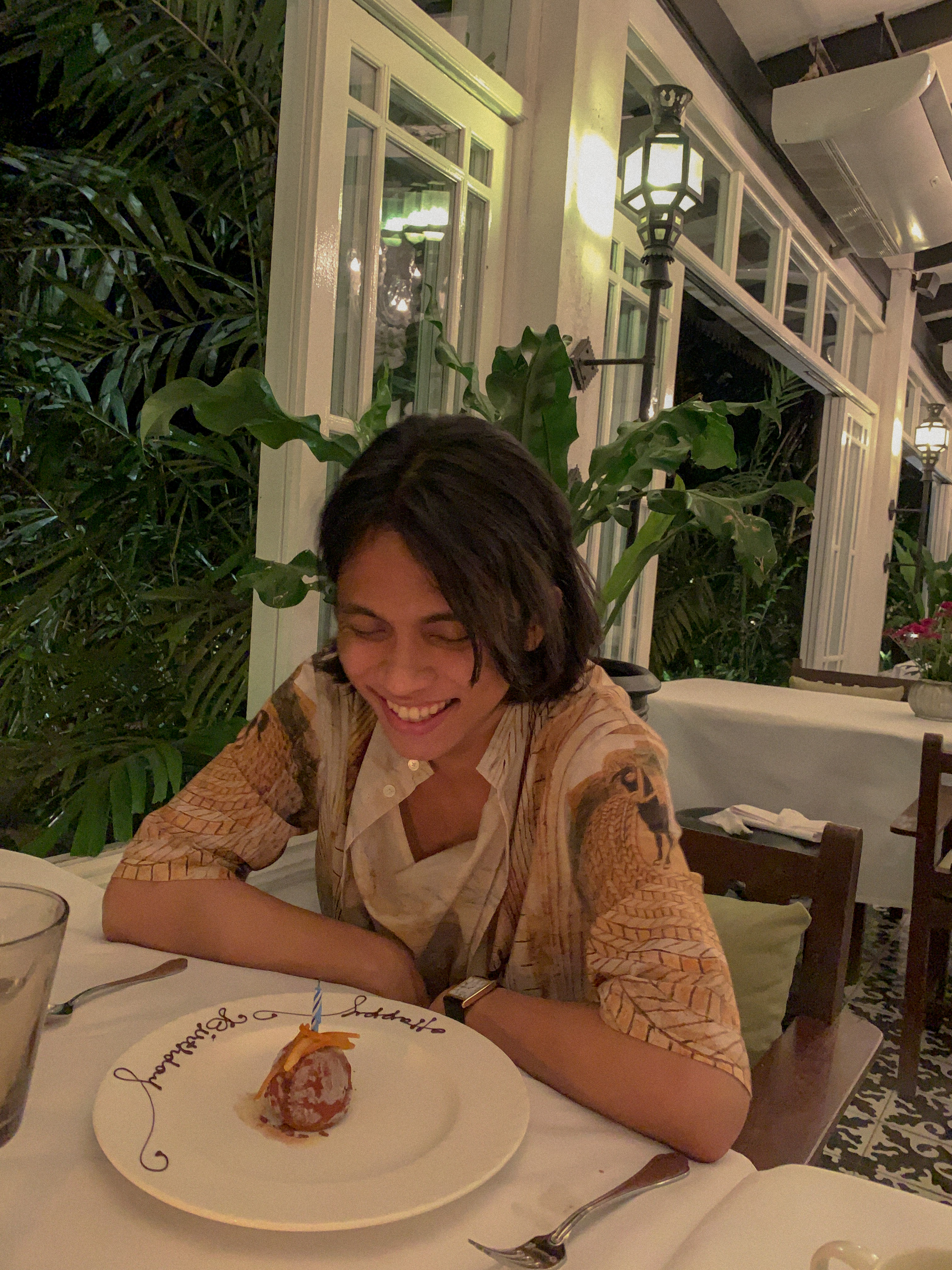 It's funny how I've been making the same wish at 11:11 every day, but the moment I was faced with supposedly the most important and appropriate time to make a wish, my mind went blank, then zeroed in on one simple thing.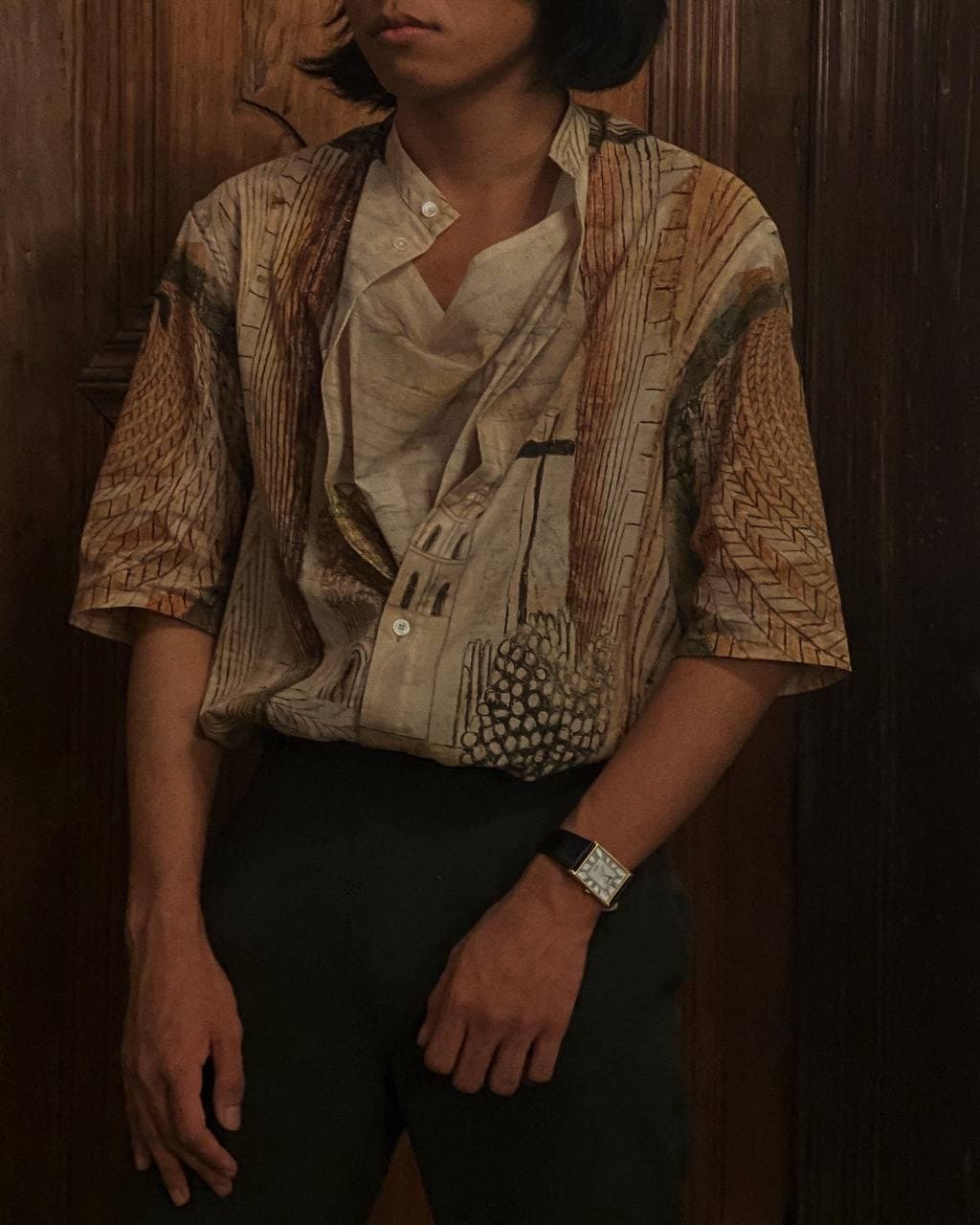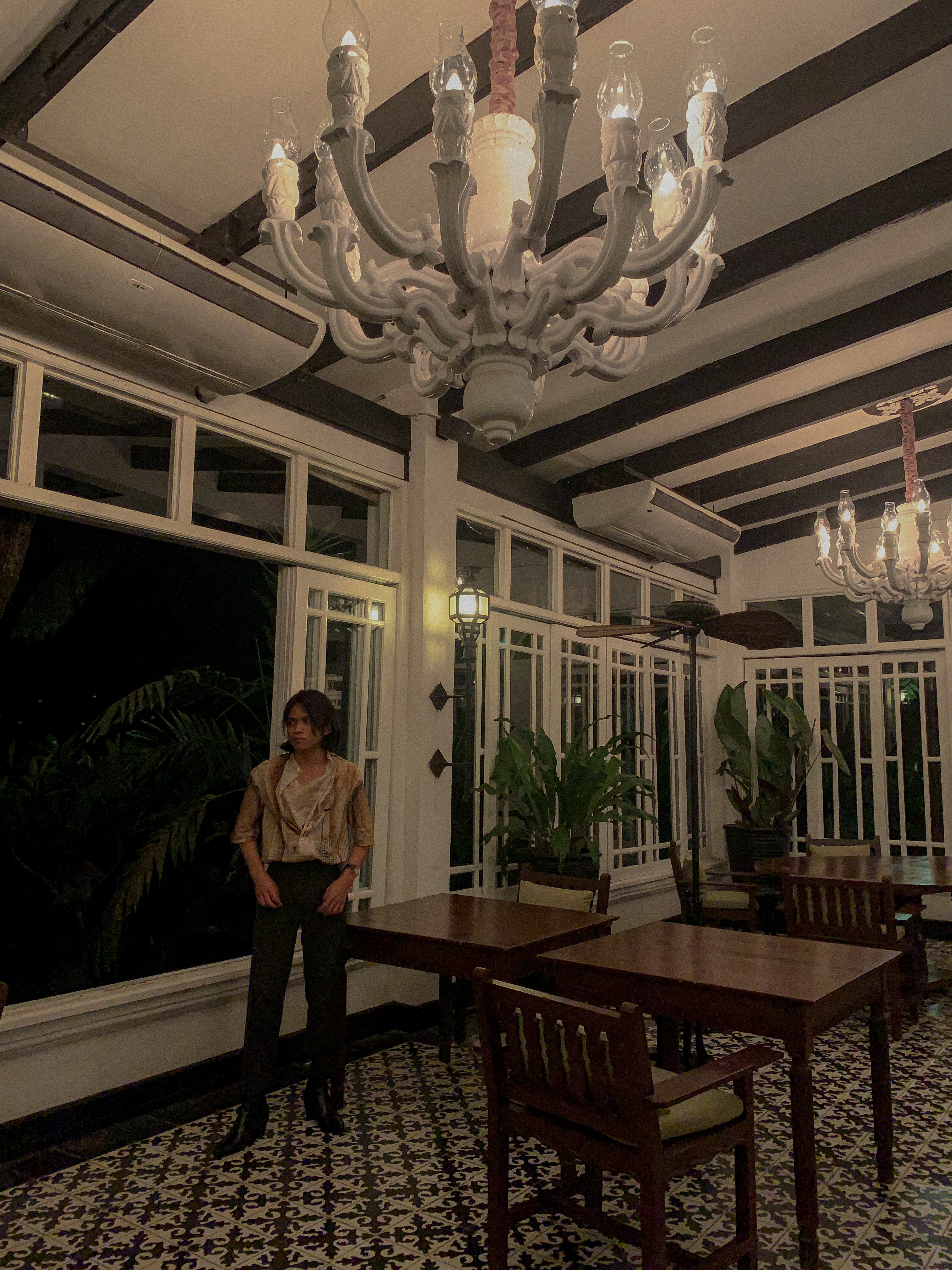 Shirt from Lemaire; pants from Jil Sander; boots from CÉLINE; watch from Seiko
Before it was time to go, I got a little tipsy and asked my mother if I could open up to her about some things. I started crying in the middle of it all, and it didn't help that Mama ended up crying at the sight of me too. We have a strained past and a difficult relationship overall, but I do think I love her. I hope I can feel that with more conviction in the years to come. Whatever the case, I'm always thankful for her.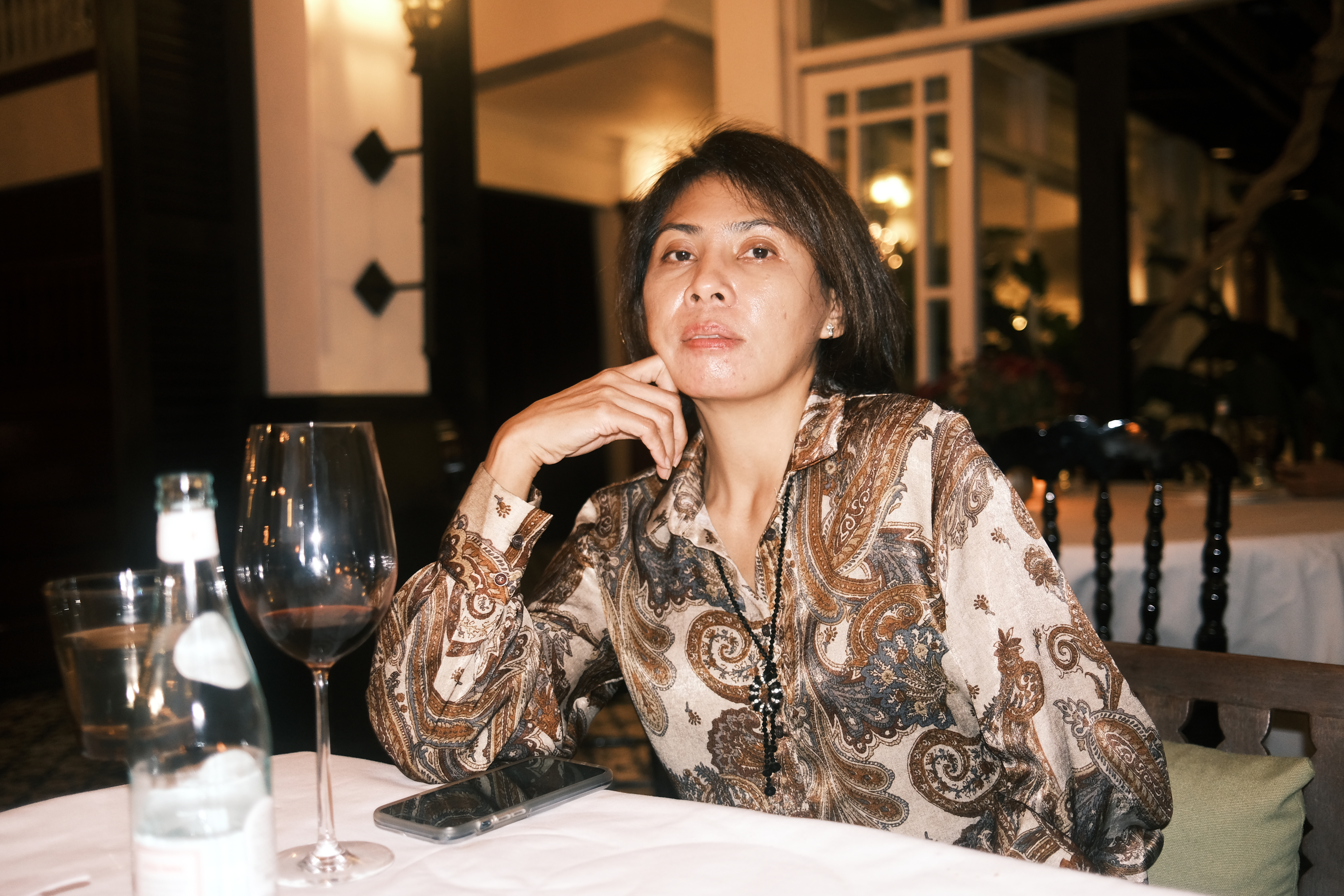 More of mama showing just whom I take after
Like I wrote on Instagram, somehow, I'm still here. So I guess, even still with a heavy heart, I have to keep going. I keep telling myself that I don't particularly want a happy and successful life; just a meaningful one. While that's still 99% true, I do wish to be happy. I want to stay happy and feel love in my heart.

Posted by Ken at 05:00